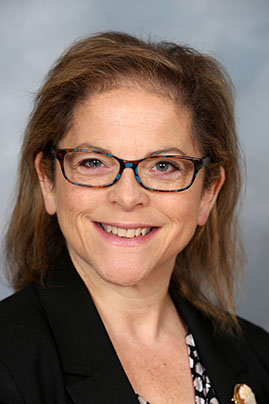 Deborah Kaminetzky is the founding member of Kaminetzky Law & Mediation, P.C. located in Cedarhurst, New York. Prior to starting the firm Ms. Kaminetzky was an associate at Weisman Law Group, P.C. where she primarily practiced matrimonial and family law. Deborah has also worked at the New York Department of Consumer Affairs where she was responsible for prosecuting unlicensed home improvement contractors and negotiating settlements for consumers.
Ms. Kaminetzky is a member of the American Bar Association (General Practice, Solo and Small firm Division and Law Practice Management Sections), New York State Bar Association (Business Law, Estate, Family Law and General Practice Sections and serves on the Law Practice Management Committee), Nassau County Bar Association (where she serves as Chair of the General, Solo and Small Law Practice Management Committee, and is active in the Community Relations and Education Committee and Women in the Law committees), National Association of Divorce Professionals, New York State Council on Divorce Mediation, Family and Divorce Mediation Council of Greater New York, Nassau County Women's Bar Association.
Deborah serves on the Board of Directors of the Yashar Attorney and Judges Chapter of Hadassah as Treasurer, and was their Woman of the Year 2012. Deborah graduated from New York Law School in 1991 and the University of Michigan, Ann Arbor in 1986. Ms. Kaminetzky was admitted to the First Department in 1991, and The United States Supreme Court Bar in February of 2015.
Deborah is on the Matrimonial fee dispute arbitration panel for Nassau County. She is an experienced mediator, having completed a mediation certificate program in December of 2013, and an advanced mediation certificate program in December of 2015 as well as a Divorce Mediation certificate program in early 2016.