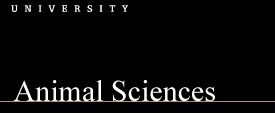 Animal Sciences Merchandise
from
ANSC Graduate Student Association

Items include polo shirts, button down shirts, sweatshirts, vests, jackets, and caps.
Note: Black items will have gold stitching in the logo. White, yellow, and grey items will have black stitching in the logo.
To order: Download the order form (pdf file), and return to ANSC GSA.
Thanks for supporting ANSC GSA!
Updated March 6, 2015